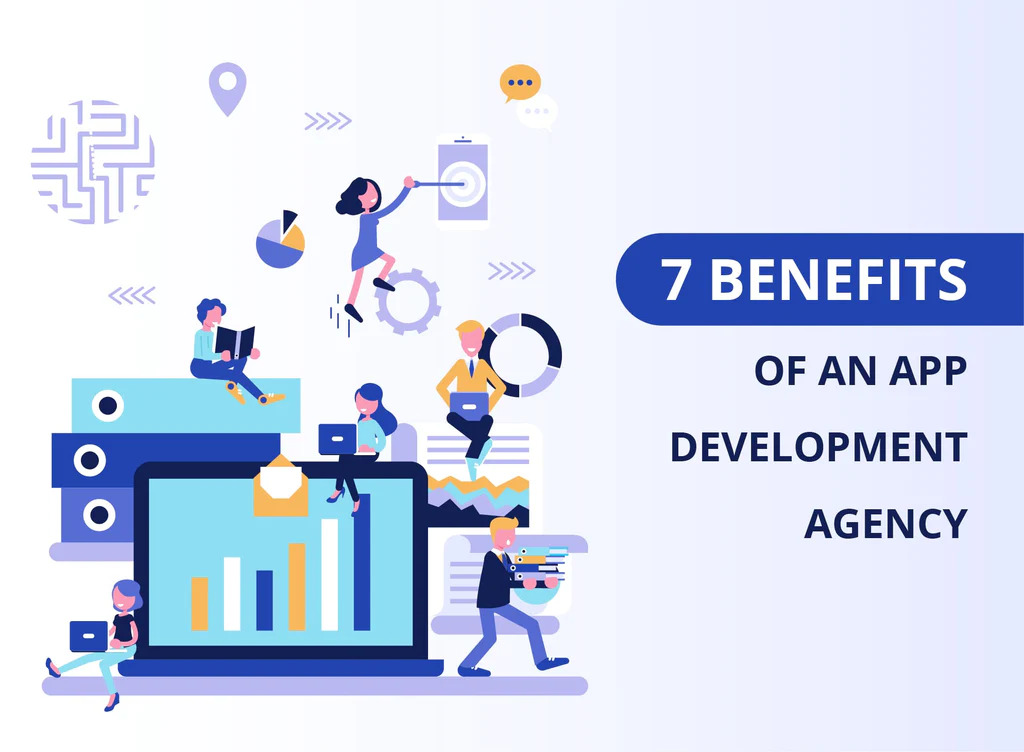 Deciding who you want to develop your app idea can be hard. Do you do it yourself, or do you outsource the work to someone else? If you're outsourcing, do you use a freelance app developer, or a web and mobile app development studio?
Hiring a freelance app developer might seem like a good way to save money on your project. However, as workflow between teams improves with technology, app development studios are becoming quite affordable while carrying far less risk.
Using an app development studio provides you with a variety of benefits over freelance developers. A studio provides you a team with expertise in all areas of a project, which means you have greater scope and flexibility, a higher quality end product, and post release support - usually all without a significant increase to cost.
So let's take a closer look at the benefits of working with an app development studio!
1. Professional team of dedicated specialist app developers
A good app development studio has a diverse team of staff, with members that are individually specialised in various areas of app development. The typical structure of an app development studio has a project manager leading one or more teams of developers, each made of up a designer, a senior tech lead, two mobile app developers, and a web developer.
From the scoping and designing phases through to development and post release support, you are guaranteed to get the right people handling each stage of the project so the studio can provide you with the best possible product to meet your requirements.
2. They provide you with consultation
Good app developers don't just provide you with the product, they include you throughout the entire process and support you by providing valuable feedback - it's your app and the final product should reflect your brand accordingly. A bad app developer will just do the job and provide you the product without worrying about whether or not it's feasible.
An app development studio with its team developers is able to have staff working on the product while also taking the time to keep you involved. This means they don't sacrifice time or quality to make sure you're a part of the development process.
While freelancers aren't necessarily bad developers, as a single person or duo they often don't have the luxury of taking time to include you in the process while finding time to produce work. Many will offer quotes and take jobs that aren't realistically manageable, and they won't be able to provide ongoing consultation.
3. Greater focus on user experience (UX)
Nobody wants to use an app or service that's unintuitive and confusing, and the user experience isn't just a reflection of your app but also influences their perception of your brand as a whole.
Freelancers are inherently more narrow in their scope and perception. A single person or two man team has only the limited perception of one or two people to work with as they create, implement and review layouts, designs, app features, and test for quality.
App development studios on the other hand have multiple people working on a project from the very beginning, each with different personal tastes and preferences. The greater range of perceptions toward each task throughout the entire process will result in a product that's been more thoroughly planned, developed, and tested.
4. Experience with a diverse range of clients
A freelancer will often stick to clients that fall within their specialty. They have a proven ability in one area, and they will rely on it to find and maintain work opportunities. This can be good if you only need a niche solution, but it can limit quality in other areas of the app development process.
An app development studio has multiple teams and can cater to your needs regardless of your background or business requirements. They have collective experience serving a wide range of clients, and they know how to overcome new challenges.
5. Project management
Freelance app developers are their own boss, and they specialise in particular aspects of the process. You will eventually need to contact different freelancers to handle art and design, coding, and marketing. This can get pretty messy, especially if several freelancers need to coordinate but are at different stages or have different approaches.
With an app development studio, you'll have a single contact to handle all details and relay them to the team. Rather than chasing up all the independent staff, you have a direct relationship with a project manager who takes charge of ensuring the team members meet their deadlines and stick to the plan, and provides you with updates as you need them.
6. Transparency with budget
Freelance developers often charge by the hour rather than providing an outright fixed quote, and while this may sound like it's more cost effective in the beginning, you may find your budget blowing out if they run into setbacks and need to spend additional time on the project.
When you work with an app development studio, you'll be consulted before the project begins. The project manager will work with you to scope out your key requirements to fit within a certain budget, and draft up a technical solution to meet your needs. The quote you're given will include everything from the design phase right through to release, and will lay out any ongoing support costs.
7. Post app support
Freelance app developers often don't provide support after they've completed the project. Their primary income is made through working on large projects, and relying on support service packages either isn't really an option for them because it's too uncertain, or they won't agree to it because it could prevent them from accepting a job that offers more money.
Good app development studios almost always offer post release support for your app. The app isn't just a reflection of your business, but of the app development studio's ability to release a product that satisfies the customer and end users, and people aren't going to use an app if it isn't kept up to date and functional.
Regardless of the size of your project or your budget, consider choosing an app development studio that will work with you to provide the solution that satisfies your requirements. A good studio will provide you with high quality consultation, a greater focus on the end user's experience with your app, and provide support after the release - and they can do all this with a more experienced team.
If you're looking for a professional and reliable app development studio to bring your web app or mobile app to life, PixelForce can provide you with the high quality solutions you need. Get in touch today to see how we can help.