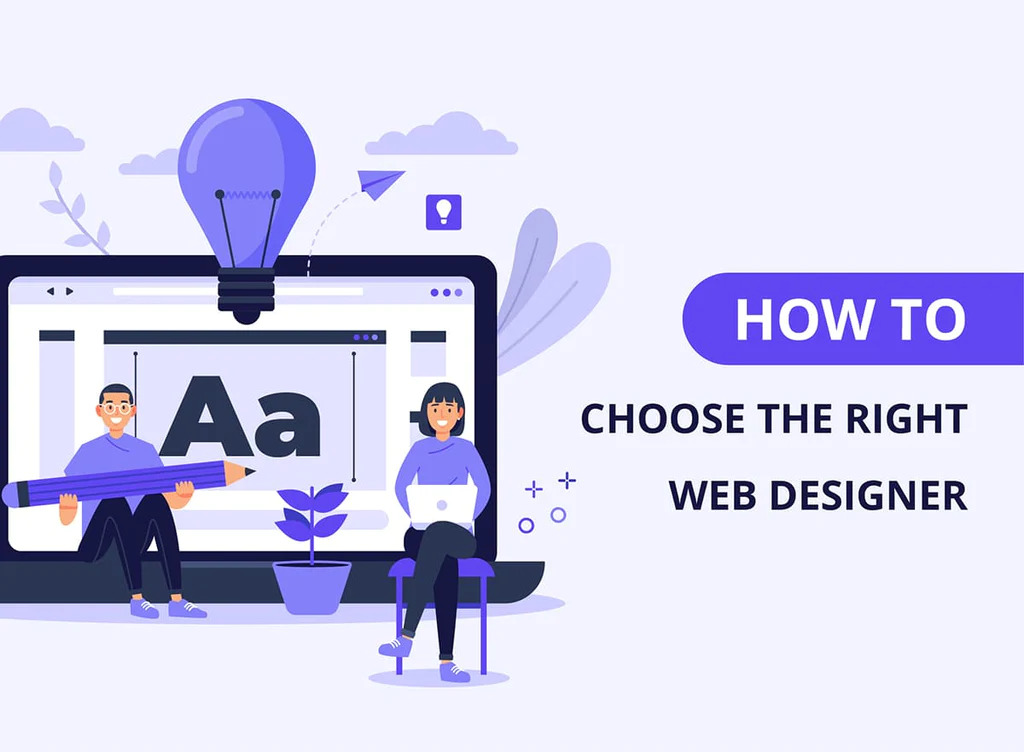 Most businesses have a website now, and if forced to choose between a website and a storefront, many businesses would rather have a website than a storefront to cut down on business costs. Websites provide an easily accessible digital channel for customers to access your business that offers more convenience, opportunity, and can significantly increase your business potential.
These days websites aren't just another means of engagement with your customer though, they're an extension of your brand. When you take your business online, you need to get it right because the experience will be associated with your brand. A good web designer and developer will take this into account when building a website or web app, and will give you a digital presence that's inviting, intuitive, and provides an experience that feels rewarding to both you and your customers.
What actually makes a person or agency "good" at web design though
Ultimately any answer you get will be subjective and down to personal opinion, your current needs, and a variety of contextual factors, but we've compiled a list of what are generally considered to be good traits to look for when getting someone to handle your web design project.
Okay so what traits do we believe you should look for when selecting the web designer that's ideal for your project?
They make an effort to understand you and your business
One of the first and most important points in a successful business project of any kind is communication, and maintaining a same-page connection. You want the person or agency working for you to be capable of the job, but you also want them to have a good mutual understanding of what's going to work best for your business and the project scope. If you choose a person or team that makes an effort to see things from the perspective of your business, and wants to be on the same page as you from start to finish, then you're far more likely to get a website or web app that does what you need.
Good understanding of your business and its needs also makes communication easier, can result in better project documentation, can facilitate future project partnerships, and can even inspire a team to go that extra mile for you.
They have an inclination for problem solving
When choosing who you want to develop your website or web app, you should aim to choose a person or team that shows a strong inclination for identifying problems and solving them. The development cycle often involves many "moving parts" - ever changing protocols, new language standards and libraries, and new systems and platforms. Any good designer or developer will know how to tackle the problems that you may not have even thought of, or that may not even exist yet.
They are passionate about their craft
You should try to find a designer or developer who's highly passionate about their job, as they're more likely to pour their heart and soul into the job and take pride in the fact you're using their finished work. You're not just asking them to build you a website, but to provide a digital pathway for your customers to explore your brand. A team that's passionate about web design will make sure the experience is a positive one that doesn't suffer from lazy design choices, botched code, or unfinished content.
They have excellent knowledge and use of code
If you're paying good money for a product, then you want it to be good quality that justifies the expense. There's a saying that "what gets posted online stays there forever", and while that may not be true for absolutely everything, when you hire a web designer or developer you are trusting them to give you a digital product that will have longevity, and won't be broken quickly or for long periods of time.
Good developers will be fluent in the languages they use for current projects, and they'll also keep up to date with current trends and technologies involving the languages or platforms they know. When they write code for your website, they future proof it with smart code structure and supporting comments so that anyone can understand it and work on it in the future.
They're agile and multi-skilled
Although development of a website or web app involves a lot of time spent coding, there is still a visual element in the web design process. Many businesses may choose to supply assets and visual material already being used elsewhere in order to maintain brand consistency, and to save time and money being spent on additional work.
However, if your project does require creation of new digital content for use on the website, then it's a huge bonus if the team working on your project is capable of stepping into the realm of graphic design and producing the visual content in-house. A web development team that creates both the images and the web layout in-house as a total package is often able to work on both aspects as a part of the whole user experience, and is able to use both visual and functional design to their full potential.
They are not just proficient in one language
Most people feel more comfortable using just one main tool for their job, whether it's because they have more expertise in using a particular language or a platform, or because they simply had a bad experience with others in the past and decided to stick to what they knew best. This it not a trap you want to fall into as a developer - especially because it can limit your potential in the future if your language becomes obsolete.
Ideally you want to find a web designer that uses the right tool for the job and chooses a language or platform appropriate for the project, rather than trying to force a solution in their preferred language or platform that may not work well.
That doesn't necessarily mean they need to be proficient in multiple coding languages however, rather they should be willing and able to pick up a new language if it's required - or even if it just helps to improve the user experience. The industry is always changing and so are the languages used to develop software and websites, so a good web developer should be able to change with it.
They're able to say no and not just be a "yes man"
This can be a touchy point. It's nice to know people agree with us, but sometimes when the person is enthusiastically agreeing with absolutely everything you say it can be counter-productive - especially if they're simply agreeing in order to win the contract and your money. A good web designer or developer should be able to logically and rationally tell you when they believe something won't work, and they should be able to provide alternative solutions that can be backed up with an equal amount of logic and rationale.
Projects are almost never as straightforward and simple as they appear on the surface, and often when you begin to dive into the gritty details you'll find problems or limitations in the scope or the planning. That's not necessarily a bad thing - your initial meeting with a developer should be structured around refining your plan, and identifying and addressing these problems and limitations. As the professional with experience in their field, any person or team that agrees to things without consideration for potential negative outcomes for your business or the user is showing either a disregard to both the business and their customers, or a lack of actual experience.
They are open to constructive criticism
A good web designer should also be open to some constructive criticism on the website they're designing for you - they are creating a website that your brand will be using after all, and you know your brand and audience requirements far better than they do.
While you're entrusting them to provide you with their expertise and a quality end product (or ongoing service), constructive criticism both ways will provide you with the best product, and both parties benefit far more in the long term if the development process is a cooperative effort.
At the end of the day, whoever you choose for your web design project is going to be creating an online representation of your brand and so you want them to do the job well. If you can find a team that tries to be on the same page as you, is highly versatile, and has excellent knowledge and a passion for coding, then you can be confident that both you and your end users will be satisfied with the website or web app.
PixelForce is a leading mobile app and web development agency based in Adelaide. Our developers have a wealth of experience in providing creative digital solutions for a wide variety of clients. If you're looking to have a website or web app developed (or updated), get in touch to see how our team of highly skilled professionals can help. We don't just build great apps, we build successful businesses.