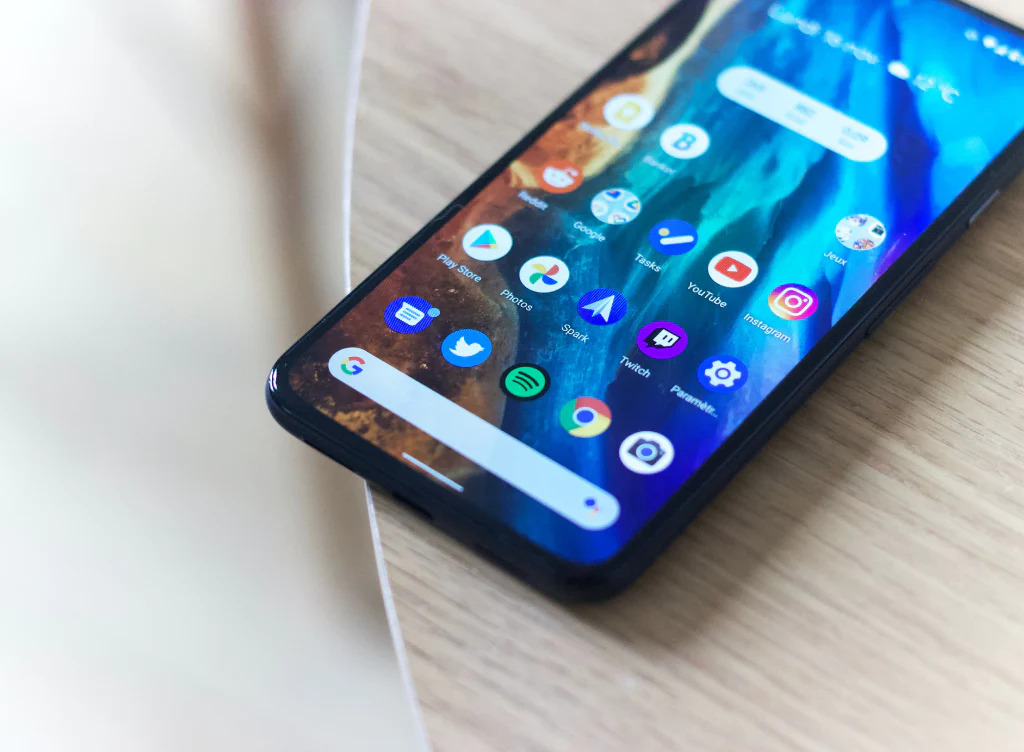 The Google Play Store is an Android app store with over 3 million apps to choose from. That's a lot of apps! These apps can be downloaded onto your phone or tablet and allow you to access a number of different things on your device, including games, music streaming services, productivity apps, photo editors and more!

It can be difficult to find the best apps for you, but we have done the work for you. Here are our picks for the 10 best Android apps across a number of categories that will help you every day. We hope this helps make your life easier by giving you the absolutely essential apps for Android that we think will be worth downloading right away!
Android essentials:
1. Facebook
The Facebook app for Android is a great way to stay connected with your friends and family. It's easy to use, has an intuitive interface, and is fast! The biggest social network cannot be wrong. Push notifications are a great way to stay on top of what your friends are up to, and important events.
2. Instagram
One of the most popular social media apps out there is Instagram. If you love taking photos of your daily life or making videos of your brunch or holiday spots, then Instagram is for you! This app lets you take pictures, apply filters that can make them look completely shareable. With over 800 million monthly active users, it makes sense that this network would be one of the 100 best Android apps available for download.
3. Google Drive App
The Google Drive app is a great way to access all of your files on the go. You can view, create, and edit Microsoft Office documents with this app that supports most file types! This saves you money by avoiding having to buy apps like Pages or Word for Android devices. You can create docs, sheets or slides right from your phone using Docs, Sheets, and Slides apps.
4. YouTube App
The YouTube app is a great way to watch videos from your favourite apps and websites. With the best Android apps, you can download or save content for offline viewing so that you don't have to use as much mobile data when streaming shows on-the-go. The YouTube app has been built with Google's Material Design, which provides apps with a modern look and streamlined feel.
5. Twitter
Twitter is essential for many creators who are looking to share their work with the world. With the Twitter app, you can easily keep track of news updates from your friends or have a direct line for conversation with other users around the globe. If you have an Android device, get downloading today on Google Play.
6. Google Home
If you're spending a lot of time at home, you might purchase a Google Nest or Home, and to control the speakers, displays and Chromecast, then downloading the Google Home app is a definite necessity for you. You can ask Google for information about anything and everything under the sun. Apps that integrate with hardware are essential to improve your user experience even more.
7. Netflix
If you haven't heard of Netflix yet, you've been living under a rock. For those who are looking for apps that will keep them entertained on the go or just at home, this is it! There's nothing like being able to watch your favourite shows and movies no matter where you are in the world. Netflix is one of the highest downloaded apps on Android devices and has even surpassed the amount of downloads that YouTube receives. With new shows being added every day, you're guaranteed to never run out of content ever again!
8. Disney+
Disney+ is one of the largest libraries of TV shows and movies. If you're looking for an app to entertain the kids, this is the go to! With such an incredible range of shows and movies available on Disney+, your child will never run out of things to do ever again. This app has been downloaded more than 100 million times across Android devices which definitely says something about it!
9. Apple TV
Just because you have an Android phone, doesn't mean you're stuck with only Android apps! Apple TV is a strong competitor to the array of streaming apps, and it's already gaining a lot of momentum since its launch. Currently, Apple TV has over 240 titles available to stream on the app which is pretty incredible!
10. Spotify
Spotify is a great music streaming app that has been around for years, and it's always at the top of apps lists. With over 45 million songs available on Spotify in every genre you can think of, you'll be listening to your favourite tunes in no time on your Android device. Spotify dominates the music streaming apps sector, and for good reason. The UX of the app is also very user friendly, which makes it an excellent choice for your Android device.
Since Android apps are so diverse, there's always something new getting added to the Google Play Store. Start with one of these apps and you're guaranteed to be entertained for hours on end. These apps are the best apps for Android devices, available right now, so what are you waiting for? It's time to get downloading!