Revolutionary App for Women Who Love to Shop Online - Her Black Book
2,000+
1.6M
700
10
Samsung
Investment

The Pitch
Put retail discounts and promos in the hands of women who love to shop.
Founder Sali Sasi knew she was destined to enter the app development sphere when she was shopping for outfits for her 40th birthday. She was constantly frustrated by the online experience, as she spent so much time searching the web and forums for discount codes, to ease the guilt of spending too much. She wasn't alone in this department. This frustration was shared by many in her community.

Built with strong visuals and elegant user experience in mind, Her Black Book was born. Making discount hunting an easy and enjoyable experience for all women who love to shop. The vision for Her Black Book is to be the staple on every woman's phone and to become the one-stop-shop for discount codes, fashion, beauty and lifestyle inspiration. As well as a valuable resource for business and finance articles.
---
Providing fashion and beauty tips, design trends and much more.
With a mission to disrupt the online shopping world. Her Black Book introduced a mobile app that not only looks beautiful, but also puts the latest and greatest deals in the hands of women who love to shop. Better yet, giving cash back rewards to their community who purchase.
Their main point of difference is the calibre of brands and deals that are on offer to their customers. From high - end designer labels, to everyday essentials. There is something on offer for all women within the app.
Along with great deals and promotions, Her Black Book also offers a place for inspiration with their digital magazine. Providing fashion and beauty tips, design trends and much more.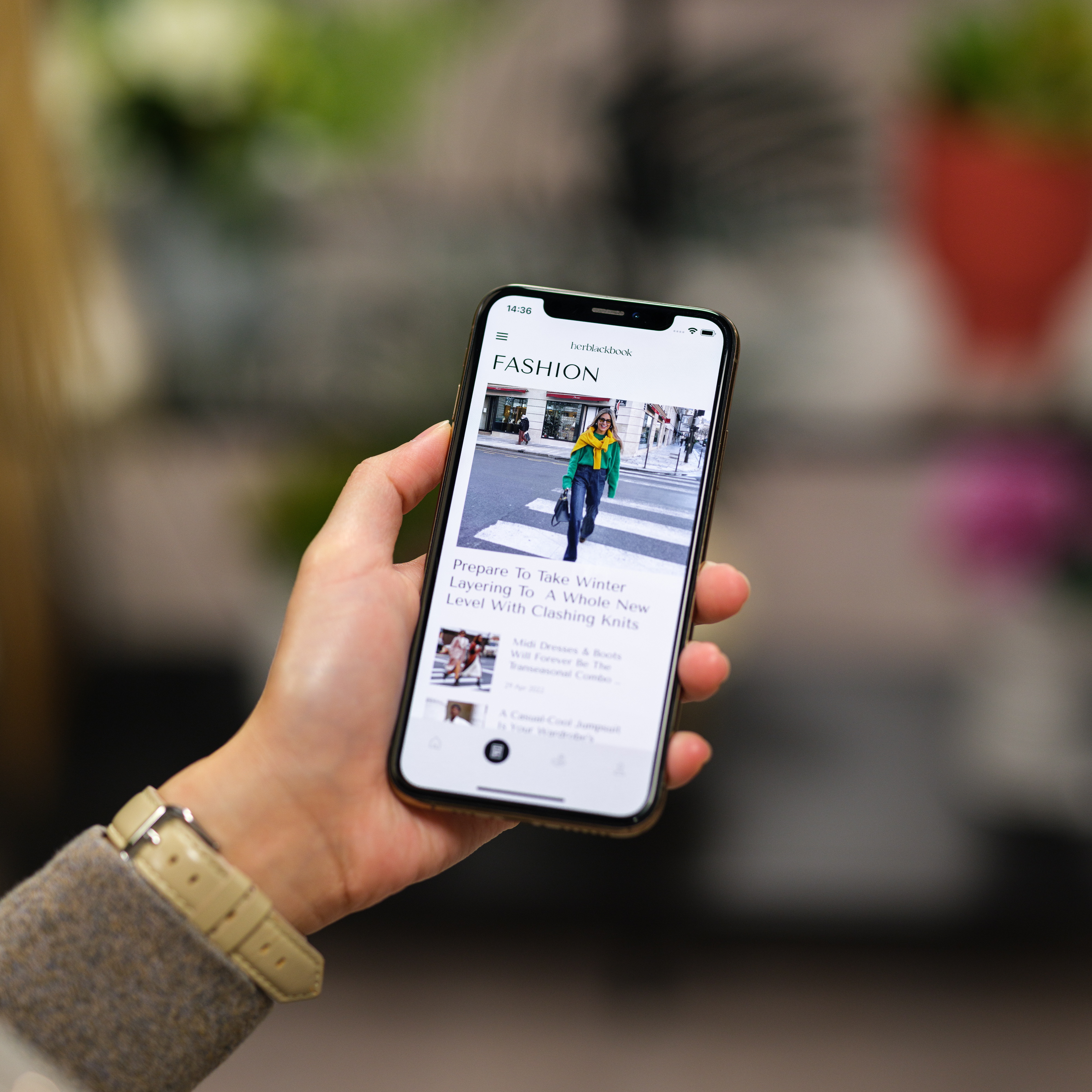 ---
Since launch, Her Black Book has had great success and is spreading in popularity among Australian women who love to shop. With successful capital raises, capturing the attention of massive designer brands, and partnerships with big tech companies, Her Black Book has potential to become something big!
A quote or piece of writing about working with PixelForce? That would be awesome if we could find something like that from them right next to that photo of them.
Sali Sasi
Co-Founder